Use the Dice Shield and
roll right in the middle of your game,
without disturbing a piece!
The Dice Shield™ is a patent-pending elevated dice tray that lets you roll above your game, saving lots of table space and saving your game from out of control dice!
The Dice Shield works great with any game where the dice are crucial to gameplay. The walls are high enough to contain every roll and the clear body makes it easy to place anywhere on the table. The basic legs are tall enough to sit easily over most heroic miniatures, and if your game uses larger pieces, then you can use our extended legs!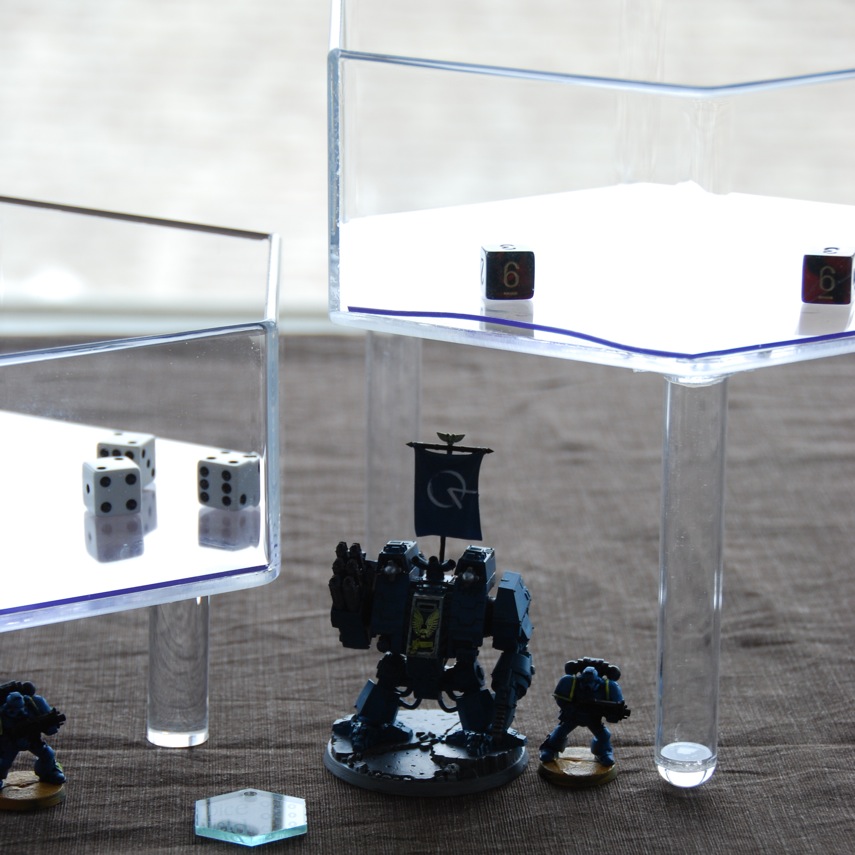 We will even customize your Dice Shield with your own etched design for a small fee! Just send us your black and white design.
---
You can go directly to the Etsy store from here:
If you don't see the Dice Shield listed, I'm sorry, that means we're out of stock! We will keep making more. If you subscribe to the newsletter we will let you know as soon as some are in stock for more than 24 hours.
---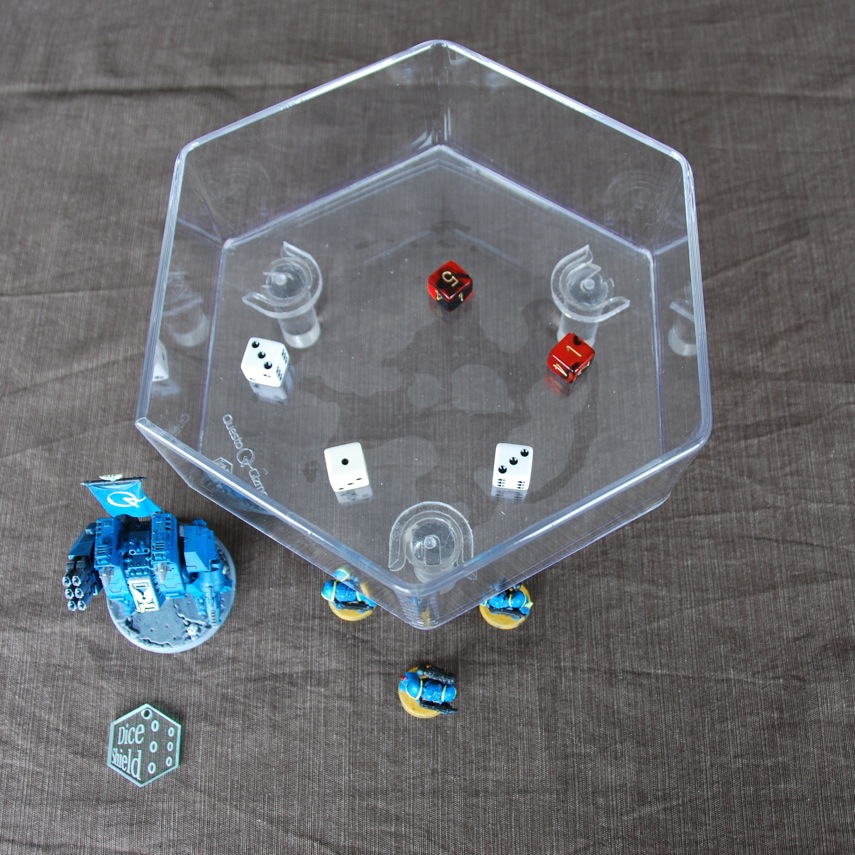 Here is a computer rendering of one design we've prepared for manufacturing: